Why Branding Loves Gold
26/05/2021
Pure, ornate and as old as time, it's no secret that gold carries a rich and alluring past like no other precious metal on earth. From decorative artefacts to solid currency, it's caused the rise and fall of economies and has even served as an offering to the gods across nations.
So how did our relationship with gold begin?
It's impossible to know when the fascination started, but archaeologists and historians have filled books and museums with stories of triumph, greed and power driven by this precious metal that underpins its status.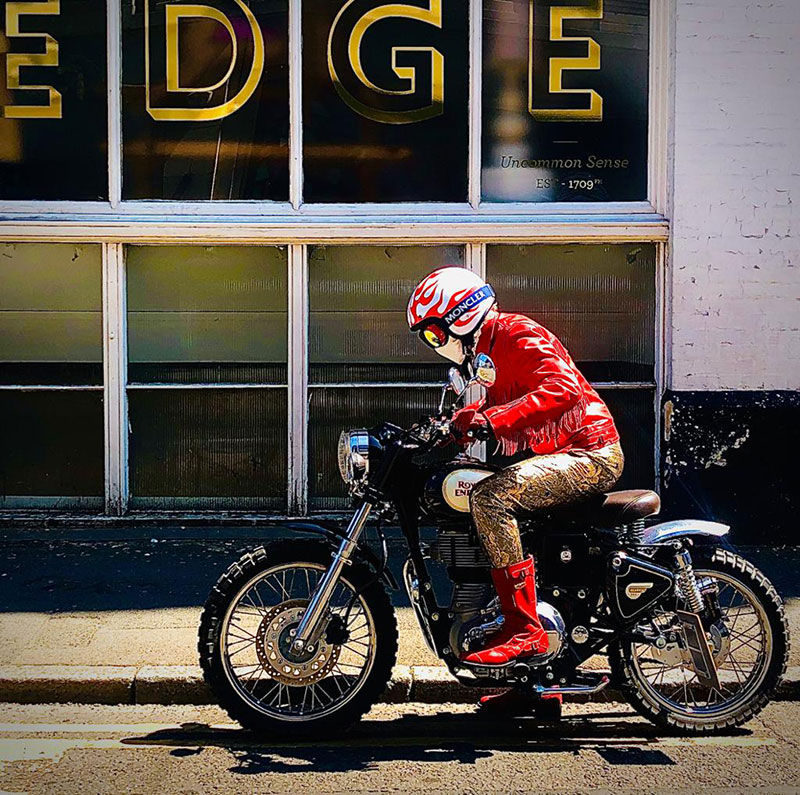 Since then, gold has passed through centuries of history into our hands, often subliminally, including the representation of the colour gold, rather than physical gold itself. Think less of the obvious — jewellery and precious tableware, for example. What other representations of gold can you see around you? Perhaps a foil champagne capsule, or a silk stitched logo from your favourite clothing label.
If not in physical, precious-metal form, gold has seeped into our everyday lives in the form of branding. Some of the world's most established businesses understand the allure of gold, harnessing its power to reach their key audience. It's no coincidence that Cadbury's, Lamborghini, and Harrods (to name a few) have used gold as an accent in their logos, etching it into our memories for as long as we can remember.
We at S.E.D are also partial to gold in our own branding. Visitors can't miss the large gold, foil letters spelling out EDGE on our window, and our company founder Steve Edge is seldom seen without his gold embossed business cards. It's been a conversation starter and the catalyst of good business relationships, as all business cards should be.
So, what exactly is the psychology behind our attraction to gold in branding?
Visually, gold brings a sense of warmth and aligns with mood-boosting colours yellow and orange on a colour wheel. By its very nature, gold culturally resembles wealth, prestige and luxury and carries the same connotations when used as a colour in branding. Its dominant place in history also translates into branding as a sign of strength and heritage, allowing those who interact with a brand to feel a sense of trust.
Yet the application of gold in branding isn't so simple. It requires a level of finesse and craftmanship in order to know how to bring warmth and dimension to its form. Do you use embossing or hot foil stamping? What font is best? And on what surface? The wrong formulation of colour or texture can prove garish, too yellow or brown. Understanding how to bring its quality and dimensions to life is key to reaping the benefits of its global, visual appeal.
Either way, the evidence of how powerful gold can be in branding is undeniable and it can be seen all around us, from what we eat and drink, to the services we seek and the cars we drive. Its influence is immeasurable and, as our appetite for luxury and established products and services strengthens, is only set to grow.
–
To chat to us or find out more about our branding agency services, give us a call or drop us an email at hello@steve-edge.com.