The Story Behind Our New Logo
05/08/2020
Following the recent launch of our new website, we're excited to reveal that we've also created a new mark to work along side our logotype. This comes as part of a bigger rebrand and features a new design inspired by one of Steve's many expeditions. One with, shall we say, a bit of sting.
The Flower & The Bee
Steve visited the French Alps to enjoy a fortnight of mountaineering, climbing, fishing and canoeing.
On one of these days, Steve was climbing a mountain and wasn't too far from the summit when his eyes caught hold of a beautiful Edelweiss flower growing out of a crack. As he reached to touch it, he was suddenly stung by a bee.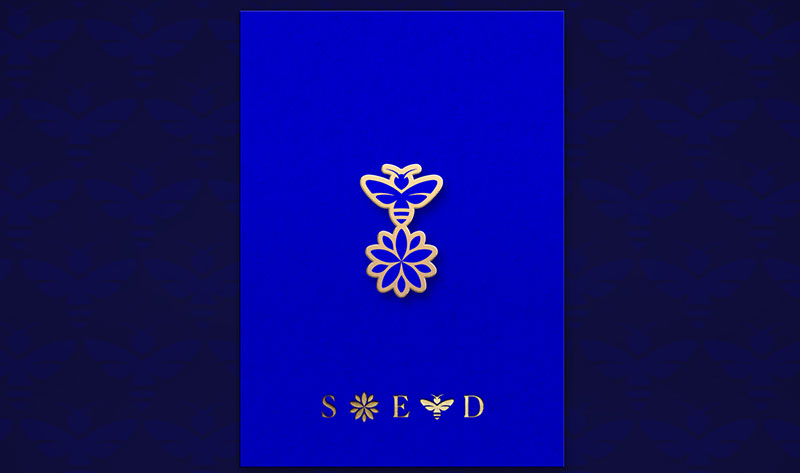 It's a common misconception that bees die as soon as they plant their sting, but this isn't always the case. And knowing this, Steve knew not to panic. Instead, he stayed calm and let the bee recoil its stinger before it flew away with its life intact.
Exhausted after the long climb, Steve recalls saving the bee's life as the fuel he needed to make it all the way to the top of the mountain. It woke him up and sent him onwards (and upwards).
From Idea to Reality
Returning home after his trip with the bee sting fresh in mind, Steve knew he wanted to create something inspired by this high-altitude adventure. And from this, a new S.E.D. logo design was born.
Featuring an illustrated bee to celebrate the value of hard work and the Edelweiss flower to represent beauty. Paired with the S.E.D. logotype, it all comes together seamlessly, embodying our way of working hard to make beautiful things – and we couldn't be more excited to share it with you all.
If you have any questions about logo design, get in touch on hello@steve-edge.com and our branding agency will be happy to help.