Evolving the brand and capturing the purpose for Cast
13/07/2021
In one of the largest digital projects to date, we recently worked with Cast, a brand we created six years ago, to relaunch their website and revise some of their key branding. The company has experienced tremendous growth and our team at SED were brought on board to help reflect this, along with Cast's goals for the future, via fresh branding, modern app-integrated designs and new messaging to elevate their platform.
Cast consultancy is comprised of a leading group of expert consultants who are driving positive change within the UK construction sector. Through their unrivalled knowledge and industry contacts, they are effectively raising awareness across the supply and manufacturing chain in line with the government vision of creating quality Net Zero homes throughout the UK by 2030, whilst also sustaining employment within the construction sector.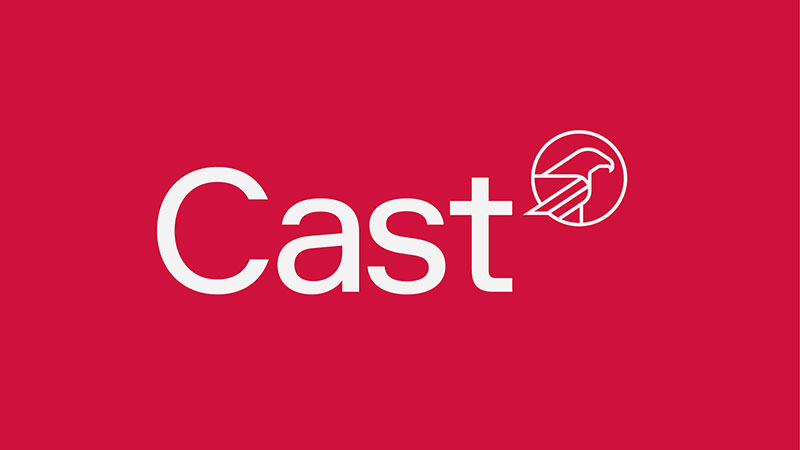 Their work is truly ground-breaking and is inciting positive change, which is why we are pleased and excited to work with Cast again to communicate their business on a larger scale.
Essentially, we set out to make their work accessible to everyone and to assert their prominent position and extensive knowledge in the construction sector through a flexible, dynamic toolkit that could work across all their brand touch points — both off and online.
We wanted to build a platform that was easy for Cast to represent themselves as market leaders in unique insights who also enable clients to deliver better results across the construction sector.
"We focused on making the site memorable, insightful and interactive. Using Cast's industry knowledge & data analysis in a playful way makes people want to find out more, view more pages and get more analysis…"
David Freshwater – Digital Director
To really engage with their audience, we integrated a more mixed media approach, such as data visualisation through pie charts and graphs, podcasts, and a mixed use of video interviews, infographics and short, professionally commissioned hero clips. All of which have been made easily accessible to the Cast team through their CMS where they are able to create, update and refresh their content with ease.
And the stats back up our work. Since launching the new site:
Key Performance Indicators
Bounce rate is down by over 12%
Page views are up by over 200%
Average session duration is up from 01:09 to 03:39 minutes
Cast's website also needed to showcase their key industry tools – the government-backed app PRiSM 2.0, the PMV Estimator, and the MMC Definition Framework. To facilitate this, we built micro sites that promoted each tool with key calls to action for each, and the flexibility of our component-based CMS allows Cast to update and build on these areas, so each microsite can grow as the tools grow.
This projected growth also reflects in the team and career prospects at Cast. As leaders in the industry with a broadening client base, it's imperative that Cast recruit the best talent who share the same vision for the future of construction and who can bring valuable skills to their existing team. Which is why we designed engaging company culture pages that capture the essence of what it means to work for a visionary company such as Cast, including people case studies, development opportunities, and dedicated spaces for people to learn about the company values and their initiatives. We believe these areas will be highly influential in recruiting future thought leaders for the business who will continue to evolve the industry.
Finally, to coincide with Cast's new web launch, we updated some of their key branding, starting with their marque. We modernised the typeface and repositioned Cast's iconic Harris Hawk (a design we created with Cast six years ago when we first worked with them on their brand) to sit at the front of their logo — symbolising a business that is always looking to the future. In addition to this, we updated their typography and colour palette, giving them a more modern, adaptable solution and we created a graphic language inspired and informed by the iconic Harris Hawk.
From web design to typography and logo revision, every aspect of Cast's touchpoints have been designed with a great amount of thought by our team at SED. We're proud to be a part of this stage in their journey and to officially launch their new website and branding.
Interested to see Cast's new launch? Check out their site www.cast-consultancy.com.
To chat to us about your brand or digital output, give us a call or drop us an email at hello@steve-edge.com.